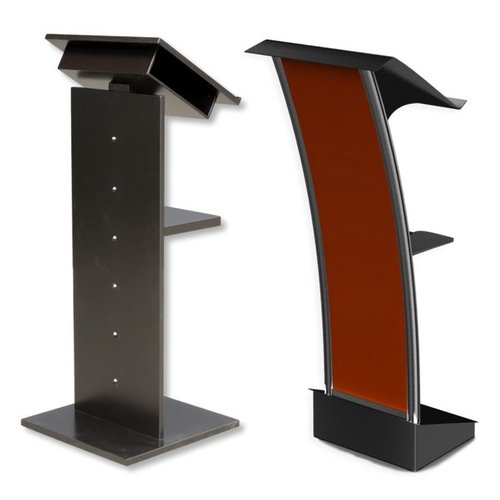 Lecterns, podiums, pulpits
Exhibishop.com offers modern designs of lecterns and presentation solutions. Most people know somebody who has spoken from behind the reading desk. As not everybody is the same or has the same background we provide you with some synonyms: Lectern, chair, podium, pulpit, rostrum, platform, bishop's throne, cathedral.
Dutch design made in Europa under the highest quality standards!
If you did not find what you were looking for on this site, than have a look at www.presentashop.com or contact us at info@exhibishop.com