Posted on
By Dorángela Giraldo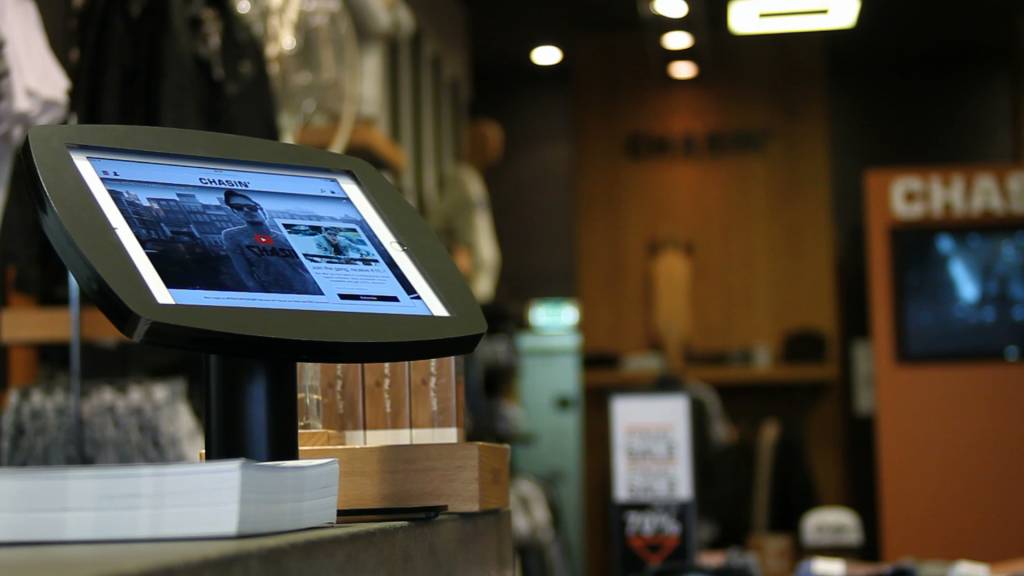 Why a tablet stand?
What is a Tablet stand?
A tablet standard is a supporting product to present your tablet to a target group. We know, this is a very wide definition, but it shows how many applications are possible to use a tablet stand. Most likely, a tablet standard can also help you present a message or functionality to your audience.
Why a tablet stand is important for your business?
Tablets can provide a customized user experience that businesses can use to create better ways to interact with customers at fairs and events, in shops and in other public spaces. Present your digital information, POS system, registration console, digital signage, touchscreen, tablet and iPad in a secure and beautiful way with our tablet stands. 
How can a tablet stand help you to reach your goal?
As you can see, there are countless possibilities for the use of tablet stands to achieve your goal. Orient yourself further on our website and select a tablet stand below. You can also contact our product specialists: we will be happy to help you with any questions about tablet stands!
Our different types of tablet stands
There are many different types of tablet standards available. Roughly, they can be divided into four categories:
1. Tablet floor stands /display stands / totems / monitor stands
Tablet floor solutions. They are pedestals with a comfortable viewing angle of 45 degrees. The tube is fixed with bolts onto a heavy square foot plate. It is also possible to use the screw holes in the corners of the foot plate for anchoring the stand to the floor.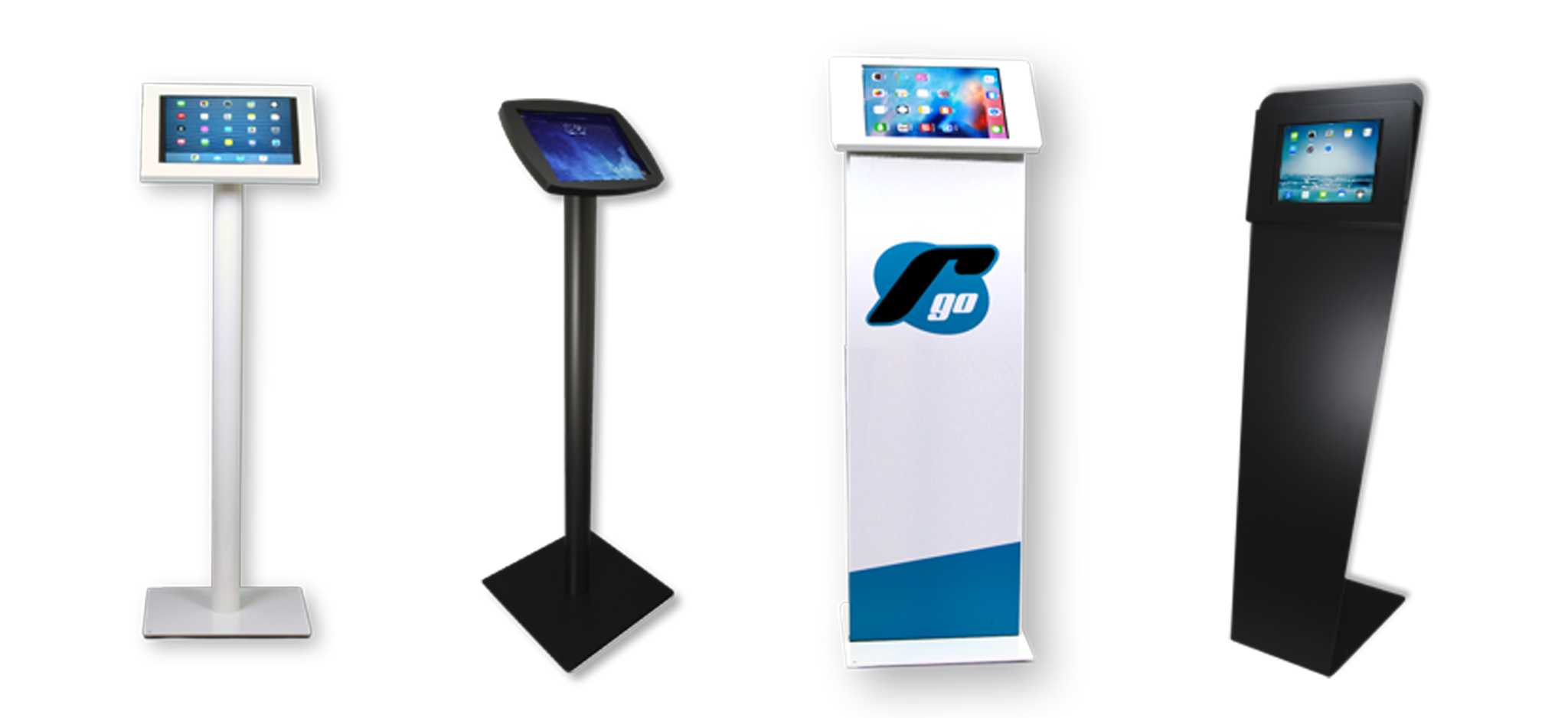 2. Tablet desk stands
Desk solutions with small tube of 200 mm and stable round base, which can be placed on smooth surfaces, like a counter.



3. Tablet wall and desk stands
They are a mix between desk and wall solutions, two tablet stands in one! The tablet stand has a tube of 200 mm and a foot plate is a square mounting plate 100*100mm. These stands can be mounted to the wall or to a flat surface like a tablet, desk or counter top. 

4. Tablet wall flat mounts:
Wall mounts totally flat that can be installed, attached to the wall or other vertical surface.
Which are our casing solutions?
We have two types of tablet holders: the dedicated to each reference of tablet and the universal suitable for all tablets of all brands within a range of sizes.
Universal tablet holders:
Securo: Metal universal tablet holders, available 3 sizes ranges:  7-8", 9-11", 12-13"
Meglio: Acrylic universal tablet displays available 3 sizes ranges:  7-8", 9-11", 12-13"
Dedicated tablet holders:
Fino: Acrylic dedicated tablet enclosures, custom made.
Lusso: Acrylic dedicate tablet holders with curved design, custom made
Piatto: Acrylic tablet flat wall mounts, dedicated to each tablet reference. Custom made
Our tablet enclosures do not affect the sound quality and wireless reception!